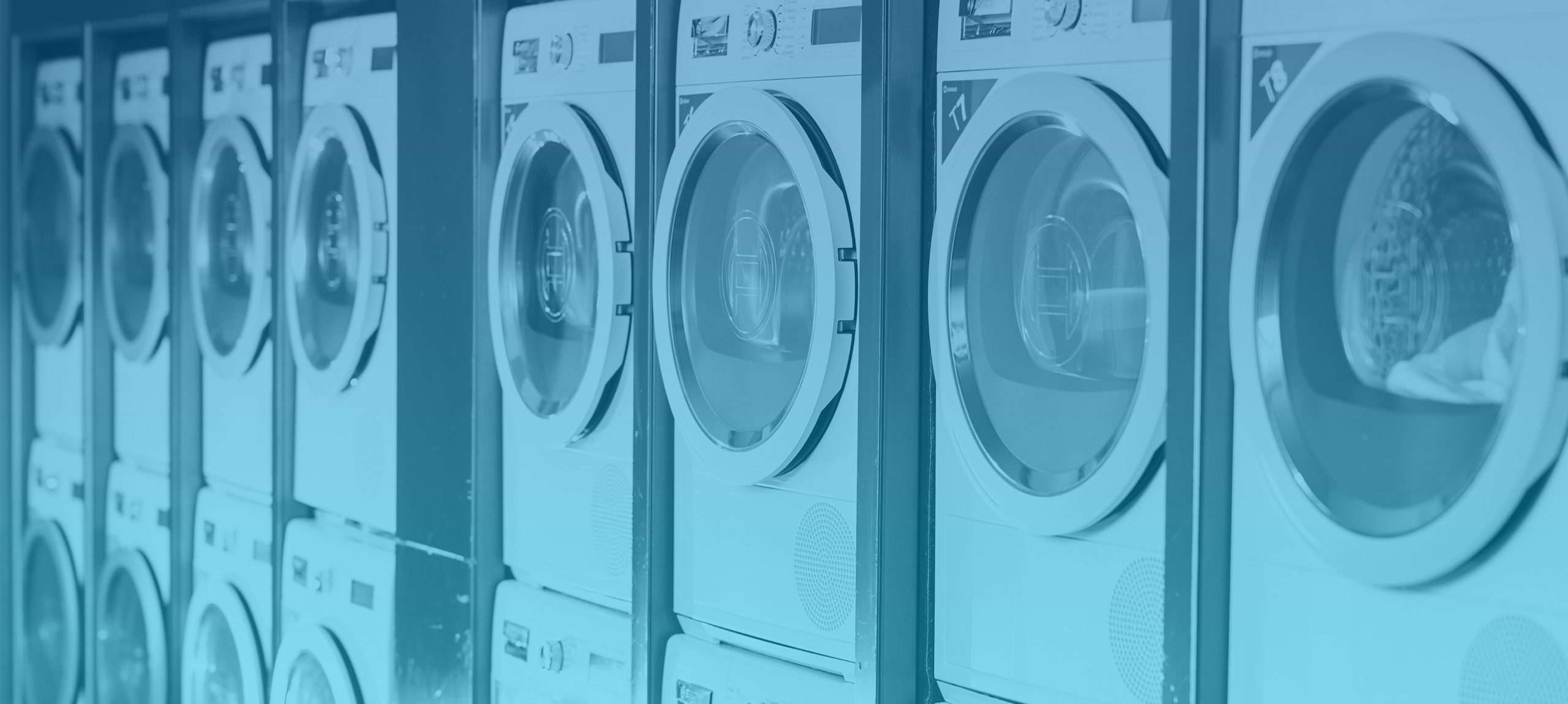 How Does It Work? Washing and Drying With WeWash
Easy Washing and Drying via App
You can check whether a washing machine is available at any time with our WeWash App. This will save you time and you won't have to search for free units in your laundry room in person. In addition, you will always be kept up to date on the status of your laundry. Our secure and digital payment system ensures smooth processing of your washing and drying cycles. The hassle of searching for coins or having to deal with broken coin boxes will be a thing of the past.
Sign up now and give it a try!
Register for Free
How You Benefit: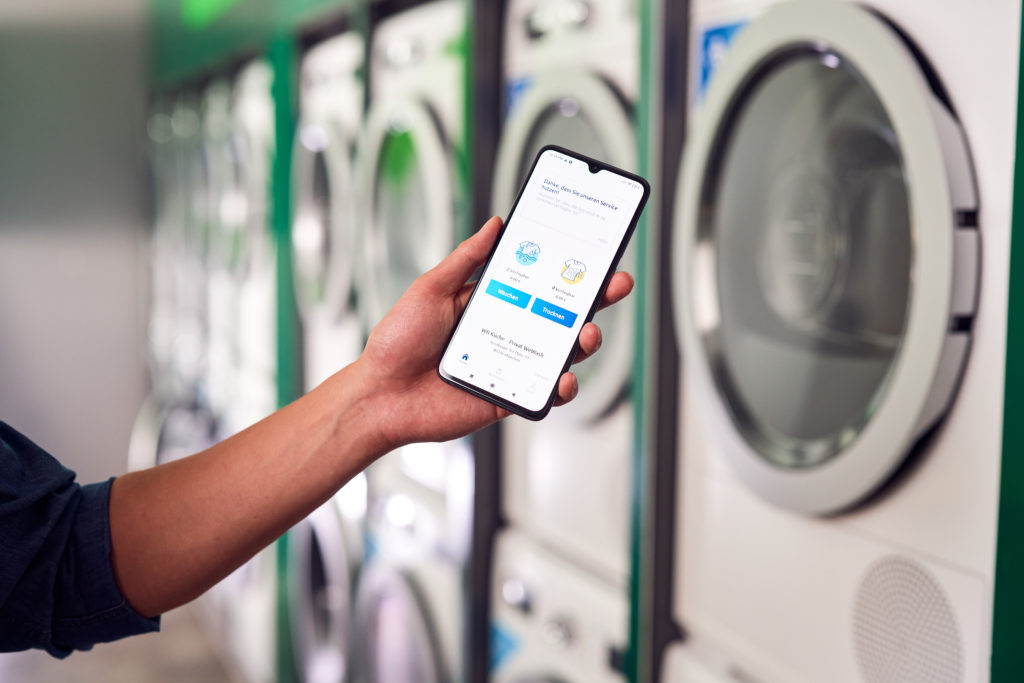 Reserve Appliances
Use the WeWash App or web application to check if an appliance is available and simply book it. All appliances occupied? No problem! Just join our virtual queue.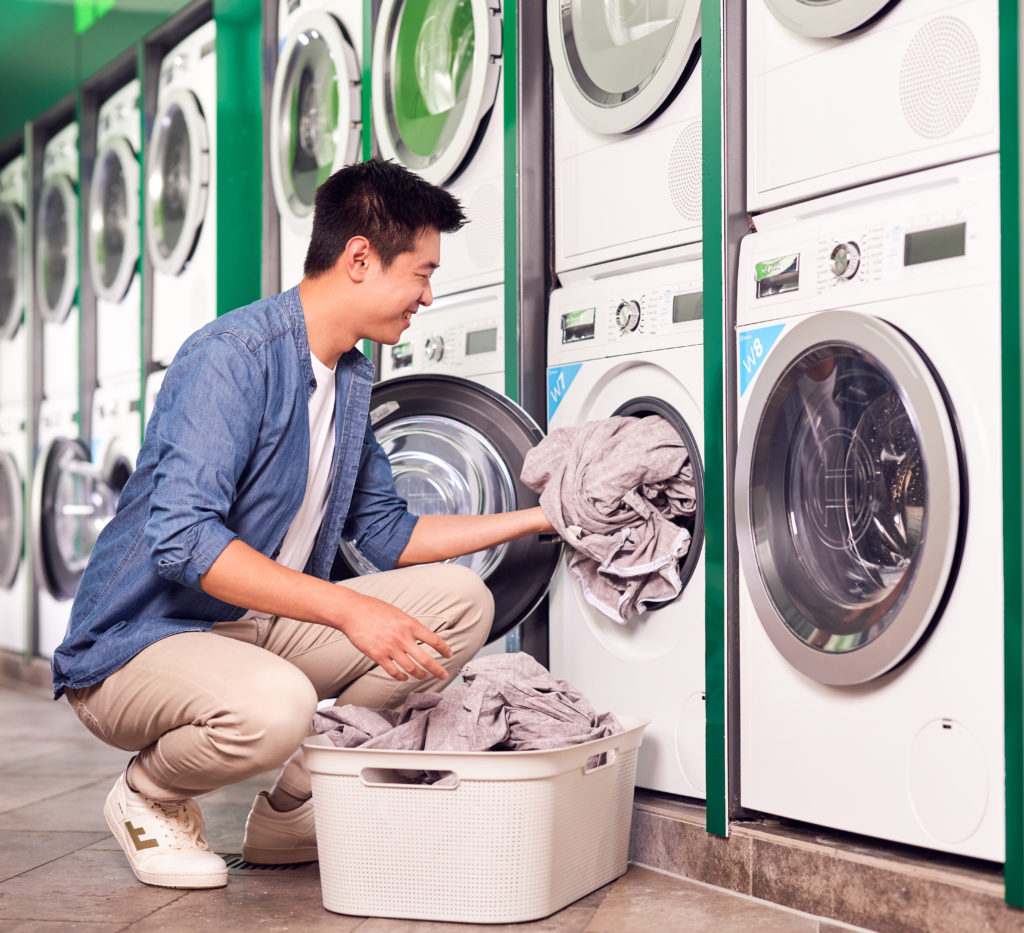 Stay Informed
We keep you informed of the status of the appliances and your laundry. That way you can get it out before someone else does. Time-saving and stress-free.
Pay Conveniently
With WeWash you can conveniently pay for your wash digitally. You retain full cost control and no longer need to collect coins or washing tokens.
The WeWash App:
First Steps
At WeWash, we digitalise your everyday laundry routine. Simply download our app to your phone from the App Store or use the web app, register and start your digital laundry experience.
Register for free with your name and e-mail address. An activation code will be e-mailed to you. Please enter this in the app within 24 hours to proceed with laundry room selection and payment deposit.
If you have GPS enabled, the app will show you all the laundry rooms in your area, just select the laundry room in your property.
---
Your laundry room is not shown in the list? 
Before a new laundry room is displayed in the app, it must be activated by the operators first. This may not have been done for your laundry room.
In this case, please skip the laundry room selection. You will thus be automatically assigned to a virtual test laundry room. As soon as your operator has digitally set up the laundry room in your property, you can select the correct laundry room in your property in the app via "Profile" → "Laundry rooms" → "Change".
WeWash offers you various digital payment methods to choose from. You can choose between SEPA direct debit, credit card or checkout payment (PayPal, Apple Pay and many more). You can also skip this step and save your desired payment method later via your profile and "Payment method".
Booking and Starting Appliances
Simply open the app on your mobile phone or log in at app.we-wash.com/login. You will immediately have a digital view of your laundry room. Click on the "Wash" and "Dry" buttons to see the price of the washing or drying cycle and the availability of the appliances. By clicking on the button you can reserve an appliance free of charge.
If no appliance of the desired type is available, you can join a digital queue and will be notified as soon as you can wash/dry. The reservation will then take place automatically and you only need to load and start the appliance within the reservation period.
You can identify your assigned device by its name, such as W2 or T1.
Switch on the appliance and select the required programme. Load your laundry. For the washer, add detergent if it is not dispensed automatically. For the dryer, clean the lint filter and remove any condensation. Close the door and start the appliance as usual.
As soon as the washing or drying cycle is completed, you will receive a push notification. Please then collect your laundry in the specified collection period.
Depending on your payment method, the amount due will either be debited automatically from your deposited payment method or you will have to pay the invoice via Checkout Payment. For both payment methods, you will receive an invoice by e-mail, which you can also view and download from your Invoice Overview.
Any Questions?
You can reach our support team via "Help" in your WeWash App profile.

Or have a look at our help section. Here you will find video tutorials and answers to frequently asked questions.
Your Digital Payment Options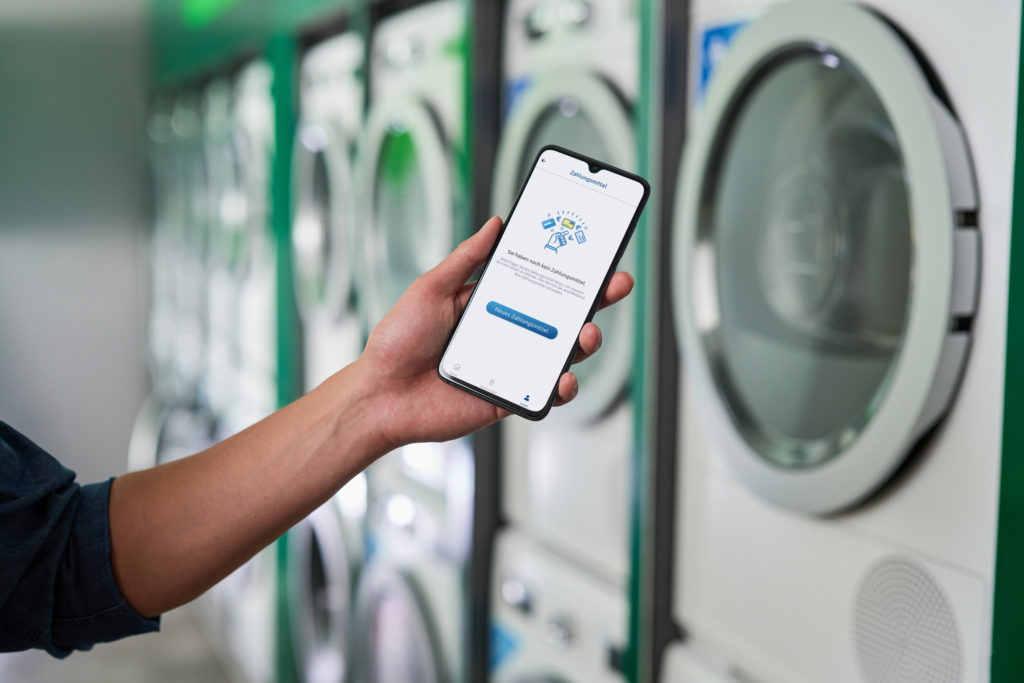 Automatic payment by credit card and SEPA
If you choose to pay by SEPA Direct Debit or credit card, all your washing and drying cycles will be invoiced automatically. You can check each individual transaction in your Invoice Overview in the WeWash App and also download your invoices there. After your first wash, you will find the SEPA verification code required for SEPA payments on your bank statement.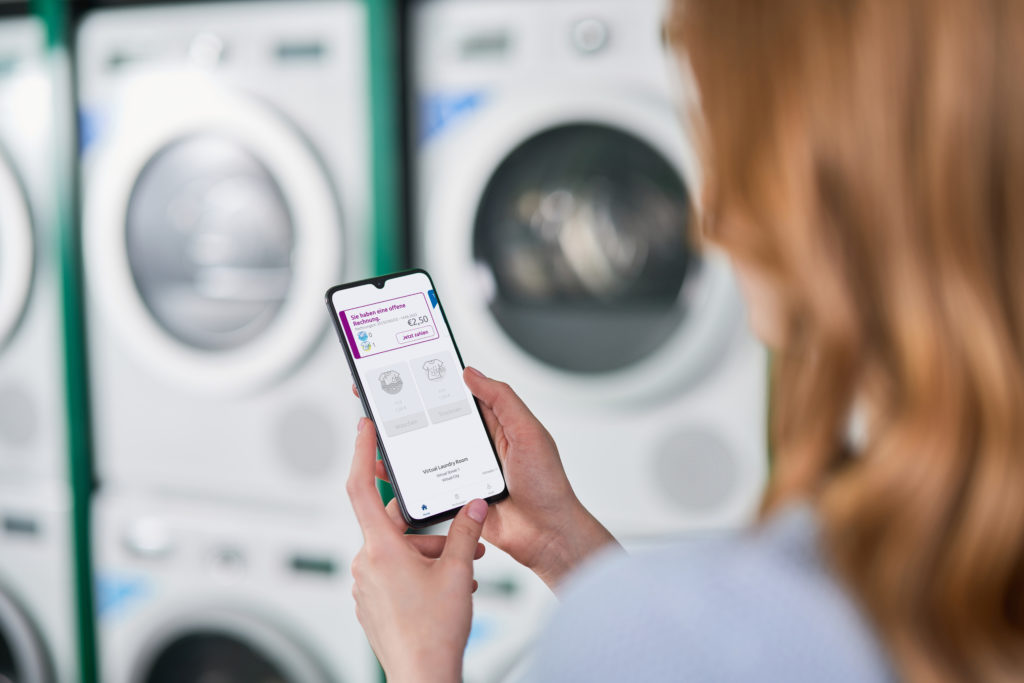 Checkout payment via PayPal or Apple Pay
If you have chosen the "Checkout Payment" option, you need to make the payment yourself after the washing/drying cycle. An info card on the home screen notifies you of your open invoice. You can view your outstanding payments in detail from the Invoice Overview and then pay them. Choose from a variety of digital payment methods.
Important: You cannot start a new washing or drying cycle until you have paid for the previous cycle.
Support: washing and drying with WeWash
Find answers to all your questions about using our washing machines and tumble dryers.
To the Help Section
How to wash and dry
From washing instructions to the right dryer load, here are tips on everything to do with laundry.
Learn More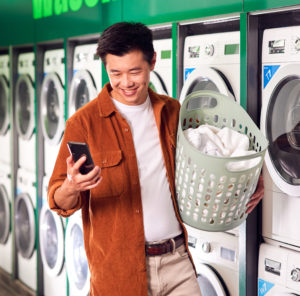 Any Questions?
You can reach our support team via "Help" in your WeWash App profile.
"The biggest advantage of WeWash for me is that I can finally stop collecting coins and pay contactless. Collecting 50 cent coins all the time before was really annoying!"
"I'm really happy with WeWash. There is always someone there for you if you have any questions or problems. That's great."
"I'm very happy with WeWash. The service is great!"
"With WeWash, I can avoid the constant trips to the basement with the laundry basket, only to find that the appliance is occupied once again."
"WeWash is simple and practical. For me, it meets the spirit of the times!"
Recommend WeWash? It's Worth It!
Recommend us to your property management, student residence or favourite campsite and we'll thank you with a voucher.