The Base: Digital Services in Co-Living
Seamless integrations, fewer apps, more convenience. The benefits of a centralized app for bundling services in temporary living. Digital solutions for the temporary housing market are on the rise. But how can the many services be efficiently linked to optimise the customer journey for tenants?
From serviced apartments to micro-living, modern living providers increasingly rely on digital solutions to offer their tenants a comfortable and holistic living experience. Comfort, maximum flexibility, smart tools and interaction with the neighbourhood are all included in the rental package. Almost every important part of the new living experience is controlled by an app – such as digital keys, booking communal areas or sharing in-house e-bikes or cars.
While these digital services undoubtedly make life easier for tenants, the question is how to bundle the different services efficiently. After all, users often have to install a separate app for each service and set up different user accounts. With a wide range of services, the number of apps can quickly increase. An optimal customer journey looks different!
The solution to app inflation: a central app in the branding of the co-living provider, with which tenants can control all services related to their apartment – from the events calendar to the co-living community to the use of the communal laundry room.
On the technological side, providers enable their tenants to have seamless and easy access to various services by integrating all third-party applications intelligently.
Maximum Co-living Convenience through API Integrations
WeWash, the smart solution for the shared laundry room, has long recognised this need. The digital billing system for washing machines and dryers in communal laundry rooms  offers state-of-the-art integrations of its WeWash App functions into other systems via API, deep link or PMS integration.
A recent WeWash customer example demonstrates an ideal implementation:  The Base in Berlin. The 318-apartment residential complex, which opened in April 2023 in Pankow, offers its tenants an innovative community app that connects people within the complex and with on-site services, including the on-site laundry.
The facility is equipped with 12 Bosch washing machines, six of which are i-DOS machines with integrated detergent tanks. The collaboration came about not least due to the good integration possibilities of WeWash functions into The Base community app:
"With WeWash, we have chosen a technical pioneer in this market segment in terms of integration options," says The Base founder Florian Färber. "Our tenants use the WeWash service entirely through our app. They book an appliance, drop off their laundry and, thanks to the automatic reminder, pick it up as soon as it's done and pay digitally".
The WeWash service is integrated into The Base community app via API. Both The Base and WeWash development teams worked closely together to ensure the integration provided a seamless user experience.
Digital Convenience as a Lifestyle
Co-living concepts such as The Base often target young professionals in the world's major cities. People moving to a new city who value privacy and a strong community. Digital natives who want more than just a place to live.
Providers who not only focus on living comfort but also on the digital customer journey will retain their tenants in the long term. Perhaps even to the point where they can no longer imagine living in a traditional rental property without integrated amenities.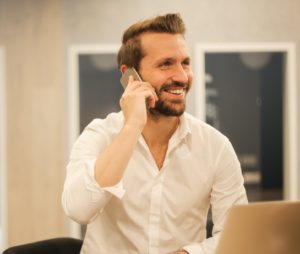 Individual Offer on Request
We're happy to provide you with a non-binding offer. Just contact us!
This Might Also Interest You
About WeWash
WeWash offers you a convenient service tailored to your needs. We can either equip your shared laundry room free of charge with commercially approved washing machines and dryers. Or we can retrofit your existing equipment with our WeWash Box. The result is the same for you: cost and time savings. The professional machines are manufactured by Bosch exclusively for WeWash and ensure excellent washing and drying results. However, if you have existing machines that are in a good working condition, we can easily retrofit them to modern, cashless operation – regardless of brand or type. Users of your laundry room will benefit from an easy-to-use, digital service and will be able to book machines, check the status of their laundry and pay digitally via the WeWash App.