Achieving Sustainability Goals with WeWash
Everyone is talking and thinking about sustainability: what do we want to leave behind for future generations? How can we act in order to achieve our sustainability goals? We all know: tThere is no plan(et) B. Which is exactly why there is WeWash. Together with you, we are helping to make this world a more environmentally sustainable place when it comes to doing laundry.
We discovered early on that consumer needs are changing fast when it comes to urbanisation and digitalisation. We realised, that sharing concepts are becoming increasingly popular. This is why we perfectly combined digitalisation, urbanisation and the idea of sharing concepts with the topics of sustainability, laundry and convenience. What does this mean for you? With WeWash, you can achieve your sustainability goals, while we make your daily work routine easier.
By the way, when it comes to environmental sustainability, i.e. the responsible and considerate use of natural resources, we set a good example: Our parent company Bosch is the first global industrial company which is CO2-neutral since the end of 2020.
Did You Know, That …
… of all the global greenhouse gasses are emitted during extraction, processing and production of goods? Only 38% are emitted during the supply and use of products and services.
Between 1970 and 2017, the global use of materials has more than tripled?
… of our world is circular? 8.4 gigatons of materials are recycled input, versus 84.4 gigatons coming from extracted resources.
You Want to Act? Find Out More Here:
Sharing Machines Conveniently While Saving 49% Of CO2 – An Example:
The WeWash principle for your laundry room: a WeWash shared laundry room is always the right choice if you want to achieve your sustainability goals. Take a look at our case study1 for a 50-unit residential building and see for yourself what the future of sustainable washing and drying looks like.
Bosch Machines:
Quality from Start to Finish.
With WeWash Care we equip your communal laundry rooms with modern, energy-efficient Bosch appliances. Your advantages:
The economical machines guarantee excellent washing results combined with short program run times. They also feature a multilingual operating system.
Our machines are optimized to make efficient use of the precious resources of water and electricity.
WeWash Care washers and dryers are manufactured by Bosch exclusively for WeWash and are the only commercially approved machines on the market with an integrated detergent tank.
You Want More? How about 48% More Efficiency?
With our Bosch dryers, that's no problem. We've found out that our Bosch branded appliances use 48% less energy than models from other manufacturers, which are connected to the WeWash Box in our shared laundry rooms. This means that with each and every drying cycle, you save electricity, which equals around 340 g of CO2.3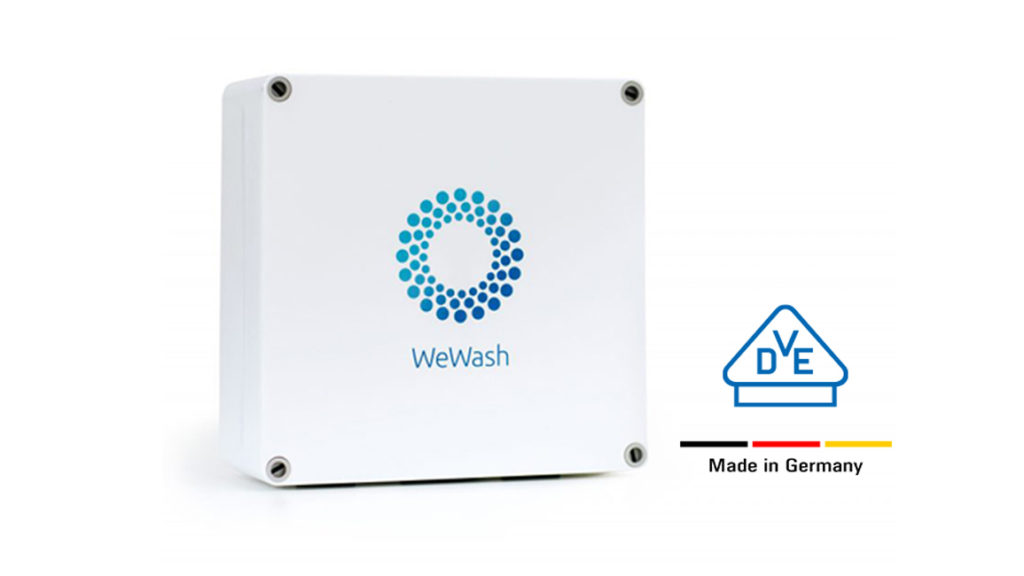 Retrofitting in the Interest of Sustainability.
And for us, retrofitting means: no matter what machines you have in your laundry rooms, with our WeWash Box we can digitalise them.
The WeWash Box is compatible with all commonly used washing machines and dryers and can be fitted to the machines very easily in just a few minutes. Like this, you avoid unnecessary waste and electronic scrap.
Continue to Use Existing Machines – In the Interests of Sustainability
We have also digitalised the existing washing machines and dryers at the campsites of a leading German camping operator Regenbogen AG. Patrick Voßhall, management member of Regenbogen AG is enthusiastic:
"It was really important to us to be able to introduce a solution which was compatible with our existing equipment which is what the WeWash system allows. The WeWash Box could be fitted to our existing machines very easily. That works regardless of the age or brand of the machines. That was ideal for us. It allowed us – in the interest of sustainability – to continue to use our own machines, not have to throw them away."
To the Case Study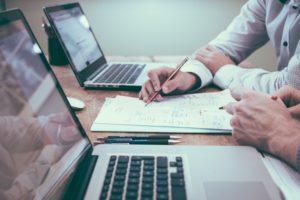 You Want to Retrofit Existing Machines? We Can Help You.
Sustainable through and Through – From Start to Start.
Circular… what? In the circular economy, existing materials and products are shared, leased, reused, repaired, refurbished and recycled for as long as possible. This extends their life cycle and reduces waste. After a product reaches the end of its life cycle, as much of the materials as possible stay in the economy in order to be used productively over and over again.
Or, in short, moving away from a one-way road…
Circular Economy – More Concrete:
Our parent company BSH Hausgeräte GmbH, from which we source our washing machines and dryers, is in the process of transforming the classical linear economic model into a circular system:
The appliances are characterized by a long lifetime.
They have a minimum consumption of energy and water.
Returned appliances are processed to a high standard for a possible new use.
And This Is Where We Come into Play.
WeWash is an important part of this cycle, because environmental sustainability is in our DNA: we offer a shared using concept for washing machines and dryers which focuses on a resource-conserving use. In the future, we also plan on recycling – in the spirit of urban mining – or refurbishing spent appliances and then returning them to the cycle.
Our Pilot Project: The WeWash Circular Economy.
As part of first pilot projects, we took washing machines from WeWash Care shared laundry rooms, checked them, serviced them, refurbished them and returned them, after hygienic cleaning, to a second life cycle.
Currently, we are working on turning those successful projects into a standardised process. Our goal is to return our machines to the product life cycle. Machines that are no longer suitable for further use are dismantled into individual parts and recycled in line with the concept of urban mining. That is sustainability all along the line.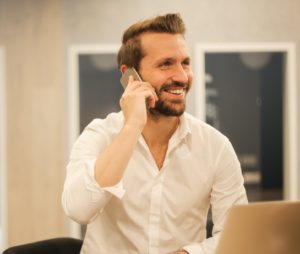 You Want to Find Out How We Can Make Your Laundry Room More Sustainable?