The Modern Laundry Room Solution for Student Housing and Micro Living
We equip your laundry rooms with professional washing machines and tumble dryers free of charge, and provide you with operational support.
As part of the Bosch Group, we are professionals when it comes to digital laundry rooms. Partnering with student associations and providers of student accommodation and micro living, we know exactly what the industry needs and have developed a solution that meets these requirements perfectly. With us, you can leave the management of your laundry facilities in competent hands: We take the workload off your operations managers – both in terms of billing and communication with your laundry room users, as well as technical operation and cleaning of the machines. Just sit back and let us take care of it.
These Companies Already Trust Our Solutions
in the Sector
"We had several requirements for the laundry room in our co-housing and WeWash met all of them. The appliances are high quality and easy to use and there was no expensive installation to get them up and running. In addition, the app keeps the use of the machines well organised. It also fits in perfectly with the lifestyle of our tech-savvy young tenants. We have had nothing but positive feedback."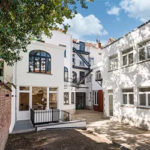 Isaline Van den Abbeele, Manager, The Soap Factory
"The feedback from our residents has been very good. Everything can be controlled via the app and it is easy to use. For me as Property Operations Manager, the advantage of the WeWash solution is that the residents can use everything independently and contact support directly if they have any issues."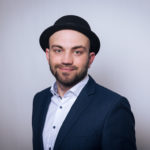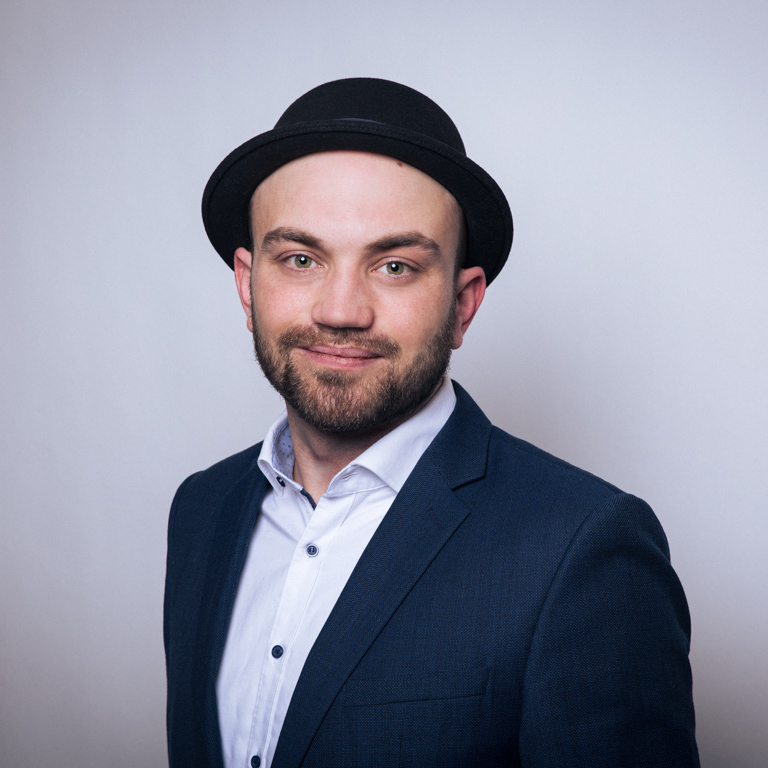 Felix Reitberger, Property Operations Manager, District Living
"For almost 3 years now, the smooth operation of our laundry lounge has been guaranteed 24 / 7. During this time, we have not had any malfunctions with the WeWash technology and app, and on the rare occasions when something has not been working properly on individual washing machines and dryers, a quick fix was always possible. In this respect, we are very happy with the solution to our 'laundry problems'."
Konstantin Eckardt, Operations Manager, Studentkompanie
"The added bonus is the multilingual WeWash App, which makes the washing process easier for our FIZZies, who come from over 90 countries around the world."
Edward Klaassen, Residential Manager, THE FIZZ
"WeWash's laundry room solution enhances our residents' experience: they can check the availability of the machines in real time directly on their mobile phones, pay with their registered credit card and are notified as soon as their laundry is done. The integration has been stable from day one and we have had happy residents since the service was launched."
Alex Sassella, CTO, City Pop
"As a WeWash customer, we have been completely satisfied with both the processes and the customer support. For us as student accommodation operators, digital and self-sufficient processes are becoming increasingly important for sustainable and efficient building operations, so we can only recommend working with WeWash."
Philipp Neefe, Operations Manager, International Campus GmbH
"With WeWash, we have chosen a technical pioneer in this market segment in terms of integration possibilities. Our tenants use the WeWash service entirely through our own app."
Florian Färber, Founder & CEO, The Base
Our Worry-Free Package: WeWash Care
With WeWash Care, we equip laundry rooms with Bosch commercial washing machines and dryers and take care of the operational activities needed to keep your laundry room running smoothly. Each machine is equipped with our WeWash Box payment system, which enables booking and payment via app.
Already have a fully equipped laundry room? If you want to convert existing machines to digital billing, WeWash Box is the product for you.
WeWash digitalises the administration of laundry rooms and reduces the workload for your team. We take care of not only the technical aspects of laundry room management, but also the entire cashless billing process with your residents. And if you have any questions or problems, we are there for you, your residents and your laundry room, 365 days a year. Free of charge, of course.
With WeWash Care, you get a state-of-the-art laundry room with professional washing machines and dryers, including a digital payment system. And all this without any investment costs for you.
The machines, specially developed by Bosch for WeWash, are energy-efficient and made in Europe.
Our system checks around the clock to ensure that the washing machines and dryers in your laundry room are working properly. As soon as a fault is detected (or even when one occurs), we carry out a remote diagnosis and, if necessary, immediately instruct our Bosch technicians to carry out the repair.
Our monitoring not only looks for irregularities in the operation of the appliances, but also keeps an eye on the digital queues. If waiting times become excessive, we increase the number of machines in the laundry room. At no extra cost to you, of course.
No need to top up or use a minimum amount of credit in advance: your residents only pay for the washing and drying cycles they actually made use of.
They can easily reserve washing machines and dryers with the WeWash App and conveniently pay digitally, for example by credit card, PayPal, Apple Pay and more.
We offer several integration options for the WeWash App, making it easier and more intuitive for your residents to use.
You can choose between deep link or API integration as well as integration with your management system. A Property Management System (PMS) integration allows your residents to use WeWash without having to register for the app.
WeWash not only provides you with the best service in the DACH region, but is also available in many other countries.
That is why our WeWash App is available in 16 different languages. In addition to the core languages English and German, you can for example choose between Italian, Spanish, Norwegian, Polish or Czech.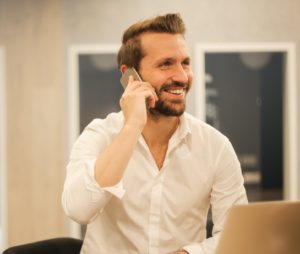 Could WeWash Be Right for You?
We are happy to provide you with an non-binding offer.
Are You Planning a New Building Project?
Here you will find detailed information for property developers and architects.
Learn More