Information About WeWash for Electricians
Here you will find all the information you need about our cashless billing system for communal laundry rooms.
The WeWash Box
With WeWash Box, WeWash offers an low-cost cashless billing system for communal laundry rooms that is compatible with all appliances – regardless of brand, year of manufacture or type of appliance.
With WeWash Box, everything related to the laundry room is done digitally. From the payment for the washing and drying cycles to the statement of account, which is sent automatically every month. And if the laundry room users do have a problem or simply a question, we also take over. 365 days a year. Free of charge.
WeWash Box always fits, whether the appliances are from Bosch, Miele, AEG or another manufacturer.
And better still, it stays that way. WeWash Boxes are automatically updated by us and do not need to be replaced, even if washing machines or dryers are replaced in the future.
With ten different installation options, we have the right WeWash Box for every laundry room. Of course, we provide detailed installation instructions.
And by the way: you don't need an internet connection in the laundry room to use the WeWash Box. The WeWash Box communicates with the WeWash backend via a mobile network module.
With the WeWash App, laundry room users can easily reserve washing machines and dryers and conveniently pay digitally. They are notified when their laundry is ready. An invoice is also sent automatically.
People without a smartphone can use our service too: a web application is available as an alternative to the app. In Germany and Austria, the machines can also be booked by telephone.
And if laundry users have any questions or problems, our free customer service is there to help.
"I'm delighted with the WeWash system. No more keys, chip cards and other systems where you have to top up in advance! The system is very easy to install and I highly recommend it."
Vincenzo Tolone, Electrician
"At first we were concerned about the compatibility of the devices and the complexity of the connection. However, we quickly realised how easy and seamless the integration is. We are convinced of the product and have gladly accelerated WeWash into our portfolio and recommend it to our customers as an alternative to the classic coin-operated system. The billing system is so simple and low-effort that we are now considering operating communal washing facilities ourselves."
Maximilian Meier, Kitchen Studio Manager, Elha-Service GmbH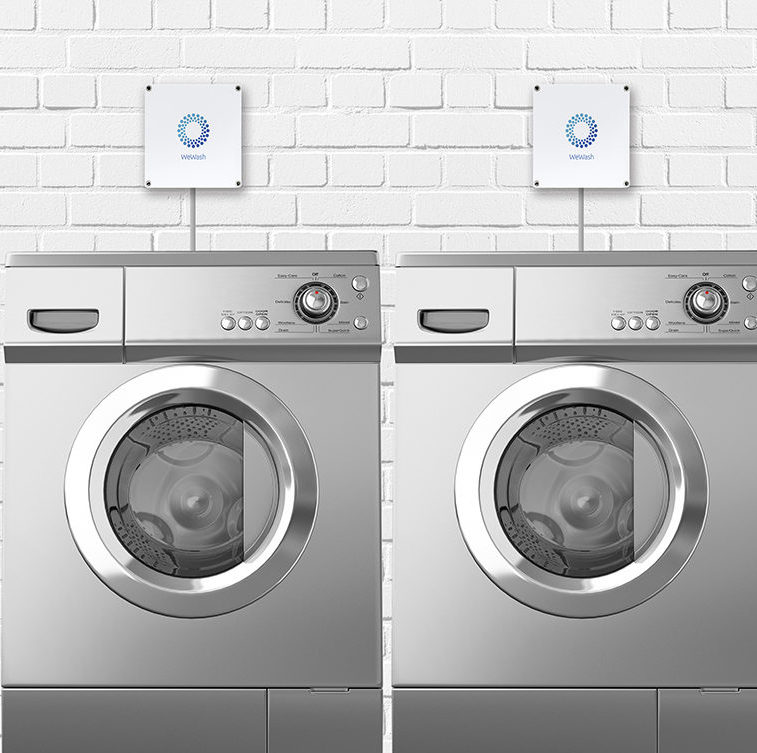 Quick assistance
From planning and installation to ongoing operation: find answers and resources to frequently asked questions.
To the Help Section
Would You like to Become a WeWash Installation Partner?
Help us digitalise the laundry room.