Convenient Campsite Laundry Room Solution
With us, you provide even more comfort for your guests on their vacation – and you can sit back and relax too: we take care of your laundry room.
We are part of the Bosch Group and experts in digital laundry rooms. As a partner already to more than 50 campsites, we know what is important to you and have developed a solution that fits your needs perfectly. With WeWash Care, we equip your laundry room with professional machines and take the pressure off your reception team – we manage the operational processes around the laundry room, so you can spend more time with your guests. With us, you and your guests benefit from a modern laundry solution.
Membership of the Federal Association of the Camping Economy in Germany
We are a supporter of the German camping industry and are pleased to be able to offer our expertise in the field of washing and drying to the association.
These Companies Already Trust Our Solutions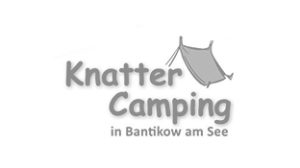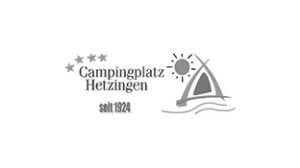 "With WeWash, we have found the perfect partner to ensure that our guests even have pleasant memories of doing their laundry on vacation."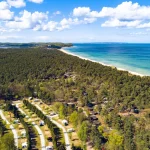 Patrick Voßhall, Executive Board Member, Regenbogen AG
"We have been using WeWash since early summer 2022 and so far it has worked well. The acceptance of the app by the guests has been really surprising for us, only positive reactions. Some older guests have asked for help at reception, but it's all been great. We're looking forward to the next season and are enthusiastically looking to the future."
Heiko Junker, Controlling, AZUR Freizeit GmbH
"We were tired of dealing with broken washing machines and dryers, so we outsourced the whole laundry subject. We are happy that we no longer have to worry about the repair service and can offer new and beautiful machines at the same time."
Annette Weber, General Manager, Eurocamp Spreewaldtor
"It was important for us to have a solution that would allow us to continue using our existing investments. This works regardless of the age and manufacturer of the equipment. For us, this is ideal. This way we can continue to use existing machines – in the spirit of sustainability – instead of disposing of them. "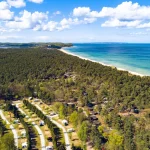 Patrick Voßhall, Executive Board Member, Regenbogen AG
"I had already heard about WeWash and the idea behind it through the BVCD. When another article on WeWash was published by BVCD in 2021, I contacted them and it turned out that my idea of a wash-and-dry tower in the dishwashing room could be realised with WeWash."
René Jahn, Camping & Holiday Park Manager and Operator, Waldcamping am Großsee
"We and our guests love the WeWash appliances and service."
Alexander Weber, General Manager, Eurocamp Spreewaldtor
Our Worry-Free Package: WeWash Care
With WeWash Care, we equip laundry rooms with energy-efficient Bosch washing machines and dryers and take care of the operational activities needed to keep the laundry room running smoothly. Each machine is equipped with our WeWash Box payment system, which enables booking and payment via app.
Already have a fully equipped laundry? If you want to convert existing machines to digital billing, WeWash Box is the product for you.
With WeWash Care, you get a state-of-the-art laundry room with professional washing machines and dryers, including a digital payment system. And all this without any investment costs for you.
The machines, specially developed by Bosch for WeWash, are energy-efficient and made in Europe.
Our system checks around the clock to ensure that the washing machines and dryers in your laundry room are working properly. As soon as a fault is detected (or even when one occurs), we carry out a remote diagnosis and, if necessary, immediately instruct our Bosch technicians to carry out the repair.
Our monitoring not only looks for irregularities in the operation of the appliances, but also keeps an eye on the digital queues. If waiting times become excessive, we increase the number of machines in the laundry room. At no extra cost to you, of course.
No need to top up or use a minimum amount of credit in advance: your residents only pay for the washing and drying cycles they actually made use of.
They can easily reserve washing machines and dryers with the WeWash App and conveniently pay digitally, for example by credit card, SEPA direct debit, PayPal, Apple Pay and more.
With WeWash, queues and unnecessary trips to the laundry room are history. Appliances can be conveniently reserved via app. If no machine is available at a particular time, users can join the digital queue and, unlike an analogue queue, continue to enjoy their holiday. Once a machine is freed up, the app notifies them.
When a washing or drying cycle is completed, your guests will also receive a notification. After the scheduled pick-up window, the machine is released and ready for the next load.
With the free equipment you have the option of choosing i-DOS machines with integrated detergent dosing technology. The detergent is dispensed automatically and is biodegradable!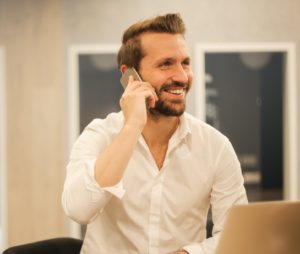 Could WeWash Be Right for You?
We are happy to provide you with an non-binding offer.
Doing Laundry While Travelling?
No problem! Here is a step-by-step guide for your guests on how to wash and dry with WeWash.
Learn More