Case Study Regenbogen AG: Uncomplicated Washing and Drying at Campsites
Lots of people have been wondering how and where holidays can happen at all this year. Camping holidays appear to be a good solution for many people. Campsites which offer digital touch points have proved to have a genuine advantage in the market. This is the case with Regenbogen AG; in partnership with WeWash GmbH they have digitalised their shared laundry rooms on their campsites. Their top priorities for guests using their shared laundry rooms were customer satisfaction, service and quality.
Regenbogen AG and WeWash Know:
The Customer Experience Is Your Key to Success
Patrick Vosshall, on the management team of Regenbogen AG comments: "As the market leader amongst German campsite operators, we are continually striving to create particular moments which our guests like to remember about their holiday with us. To achieve this we also need to consider the tasks they undertake during their holiday which are less popular. With WeWash we found the perfect partner – as a result our guests think back particularly positively to their washing experience with us during their vacation", he says with a smile.
Guests Use the WeWash Smart Solution via App or Website
In 2019 we started the first test project to digitalise Regenbogen AG's shared laundry rooms at the Goehren Holiday Park on the Island of Ruegen. The 7 existing washing machines and tumble dryers there were each fitted with the WeWash Box. This maintenance-free system enabled the machines to be used digitally.
"Our guests can check via their smartphone or the website if a machine is free and book it straightaway. If all the machines are in use, they join the 'virtual' queue and receive a push notification as soon as a machine is free. As soon as the washing or drying cycle is finished, they receive a notification in the same way", reports Frank Kluth enthusiastically. Frank is the IT/Project manager with Regenbogen AG who was responsible for the implementation of the new system.
Cashless Payment, Uncomplicated Billing
Cashless payment is made via debit or credit card. No-one has to find the right change or waste any of their precious holiday time buying wash tokens. Also, the operator saves themselves valuable time and money, since staff no longer need to empty the tokens or coins regularly from the machines or worry about the book-keeping or depositing cash regularly with the bank. Instead operators can focus all their time and energy on their core business i.e. ensuring guests make the most of their holiday. Asked to explain what difference the partnership with WeWash has made, Frank Kluth says: "A real feel for the issues which can cause problems for our guests. WeWash will in future continue to refine their system in line with the needs of our guests and will also soon offer a wider range of different payment methods."
High Level of Acceptance Amongst Guests with Few Problems
Thanks to the user journey with the WeWash App being so intuitive, and the fact it's available in multiple languages, as well as the excellent customer service they offer, there were very few issues for us adopting the new system. Meantime, the great majority of Regenbogen's 15 sites now have the WeWash solution installed. The whole installation process went without a hitch. And the system allows companies to introduce WeWash to their business in a quick, flexible and scaleable way.
Patrick Vosshall mentions: "It was really important to us to be able to introduce a solution which was compatible with our existing equipment, which is what the WeWash system allows. The WeWash Box could be fitted to our existing machines very easily. That works regardless of the age or brand of the machines. That was ideal for us. It allowed us – in the interests of sustainability – to continue to use our own machines, not have to throw them away. However, if there is no existing equipment, then the WeWash Care solution is the best option, whereby the laundry room will be fitted with modern, energy efficient Bosch washing machines and tumble dryers."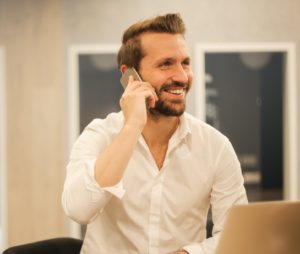 Individual Offer on Request
We're happy to provide you with a non-binding offer. Just contact us!
This Might Also Interest You
About WeWash
WeWash offers you a convenient service tailored to your needs. We can either equip your shared laundry room free of charge with commercially approved washing machines and dryers. Or we can retrofit your existing equipment with our WeWash Box. The result is the same for you: cost and time savings. The professional machines are manufactured by Bosch exclusively for WeWash and ensure excellent washing and drying results. However, if you have existing machines that are in a good working condition, we can easily retrofit them to modern, cashless operation – regardless of brand or type. Users of your laundry room will benefit from an easy-to-use, digital service and will be able to book machines, check the status of their laundry and pay digitally via the WeWash App.