Worry-Free Laundry Rooms for Hotels and Apartment Buildings
We equip laundry rooms for the hospitality industry – without any investment costs for you – and take care of the operational tasks.
As part of the Bosch Group, we are experts in the area of digital laundry rooms. As a partner to renowned customers in the hotel and apartment management industry, we know what is important in this sector and have developed a solution that perfectly meets the requirements. Whether washing machines and dryers for hotels, hostels or serviced apartments, with WeWash Care you can digitalise your laundry operations. As a result, your reception team will noticeably reduce their workload and your guests will have access to an easy-to-use digital service. Washing has never been more convenient.
Member of the SO!APART insight Supplier Hub
Member of the Apartment Community
Certified Progros Partner
These Companies Already Trust Our Solutions
in the Sector
Citadines Arnulfpark Munich
The Citadines Arnulfpark Munich is one of over 500 Citadines hotels in the world. The laundry room in Citadines Arnulfpark Munich is currently equipped with four Miele Professional OPL (on-premise laundry) machines.
Read More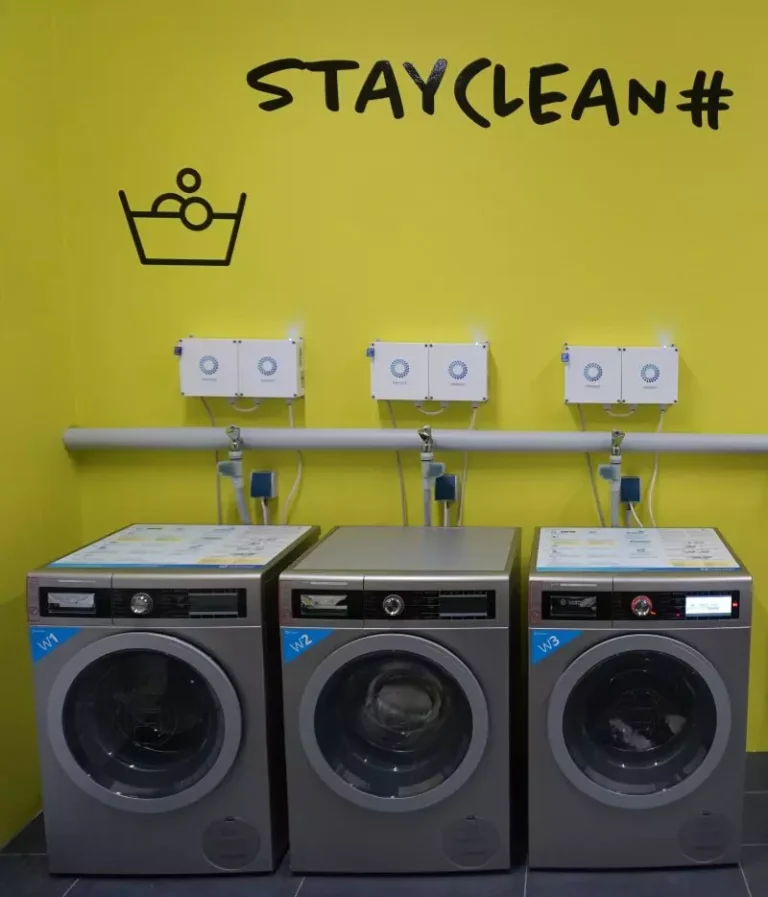 "For us, the digital guest journey starts with the booking and continues throughout the stay. So it makes sense to use an efficient digital laundry solution. We are already successfully using WeWash in many of our hotels. Guests and local colleagues are equally satisfied with the service and ease of use."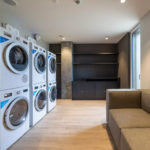 Julia Harnischfeger, Managing Director
"When we heard about WeWash and the connected solution in the summer of 2016, it was the logical step into the future for us. Hotels are a mirror of our society and digitalisation should not be neglected."
Christian Wiedemann, Residence Manager, Citadines Arnulfpark
"In WeWash we have found a reliable service provider for washing and drying. Here in Braunschweig, WeWash increases the comfort for our guests. As an operator, we can give our guests even more of a feeling of coming home."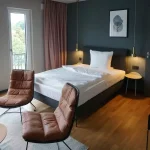 Ellen Lemke, Operation Supervisor, ipartment
WeWash Care: Total Convenience for Your Laundry Room
With WeWash Care, we equip your laundry room free of charge with commercial washing machines and dryers by Bosch, as well as the payment system, and take care of the operational management of your laundry room. Your guests book and pay for their washing and drying cycles conveniently via mobile app, and you receive an audit-proof monthly invoice.
You already have a fully equipped laundry? If you want to convert existing machines to digital billing, then WeWash Box is the product for you.
WeWash digitalises the operation of laundry rooms and reduces the workload for your team. In addition to the technical management of the laundry room, we also take care of the entire cashless accounting with the guests. And if you have any questions or problems, we are there for you, your guests and your laundry room 365 days a year. Free of charge, of course.
With the free equipment you have the option of choosing i-DOS machines with integrated detergent dosing technology. The detergent is dispensed automatically and is biodegradable!
We offer a range of integration options for the WeWash App to make it easier and more intuitive for your guests to use.
You can choose between a deep link or API integration and an integration with your operating system is also possible. By integrating with your Property Management System (PMS), your guests can use WeWash without registering for the app and pay conveniently via their hotel bill.
No need to top up or use a minimum amount of credit in advance: your guests only pay for the washing and drying cycles they actually made use of.
They can easily reserve washing machines and dryers with the multilingual WeWash App and conveniently pay digitally, for example by credit card, PayPal, Apple Pay and more.
Our system checks around the clock to ensure that the washing machines and dryers in your laundry room are working properly. As soon as a fault is detected (or even when one occurs), we carry out a remote diagnosis and, if necessary, immediately instruct our Bosch technicians to carry out the repair.
Our monitoring not only looks for irregularities in the operation of the appliances, but also keeps an eye on the digital queues. If waiting times become excessive, we increase the number of machines in the laundry room. At no extra cost to you, of course.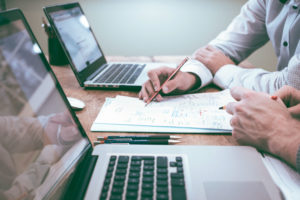 WeWash Could Be Right for You?
We're happy to provide you with a non-binding offer.
Are You Planning a New Building Project?
Here you will find detailed information for property developers and architects.
Learn More