Citadines Arnulfpark Munich
The Citadines Arnulfpark Munich is one of over 500 Citadines hotels in the world. The laundry room in Citadines Arnulfpark Munich is currently equipped with four Miele Professional OPL (on-premise laundry) machines – two washing machines and two dryers.
Why the Coin-Operated Machines Had to Be Replaced?
The old-fashioned coin-operated machines did not reflect the innovative character of the hotel and therefore didn't meet the expectations either of the guests or of the operator.
So guests had to obtain washing tokens and detergent from reception which was annoying for the guests and time-consuming for the aparthotel. International guests often didn't have Euro coins so had to exchange them for tokens and this took time for the hotel staff to manage and also required them to handle cash.
Citadines Munich Used Their Existing Machines – No Need to Replace Them
In April 2017 they installed the WeWash Box and have been operating this system very successfully for the last 3 years. When booking a machine, the guest can decide if they need any help from the reception desk – which manages a central user account – or whether they would like to use the WeWash App themselves. By using the app, the hotel guests can book a free machine and will be notified as soon as their washing is finished.
Payment is cashless and digital (SEPA direct debit, credit card and various other payment methods). So hotel guests are able to use the machines completely self-sufficiently and it saves the reception staff time. And the management team find it an enormous benefit to have access to all the data they need ie use of the machines, revenue generated etc.
So Many Benefits, and So Much Time Is Saved
Over 2,000 washing and drying cycles were handled via the WeWash system in 2017 – transactions which the reception team previously had to bill manually. Residence Manager Christian Wiedemann is very happy with the WeWash solution and considers it a good investment for the future.
'We are a very busy aparthotel looking after a very large number of guests and our washing machines and dryers are very heavily used so managing our coin-operated machines used to be hugely time consuming for our reception team. Manual billing, dispensing wash tokens and emptying the coin dispensers involved a significant amount of staff time and took staff away from their core task of looking after our guests. So when we heard about the WeWash cashless digital solution in the summer of 2016, it was a logical step for us to invest in this new future-proof system. Hotels are the mirror of our society, therefore digitalisation should not be lost here either.'
Christian Wiedemann, Residence Manager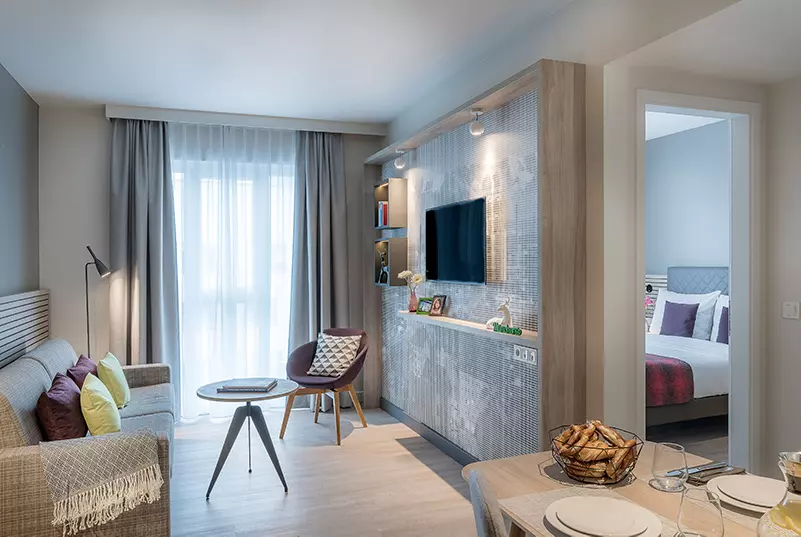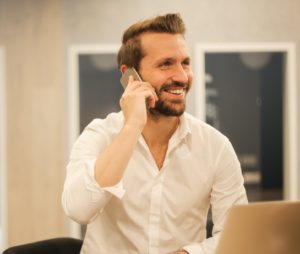 Individual Offer on Request
We're happy to provide you with a non-binding offer. Just contact us!
This Might Also Interest You
About WeWash
WeWash offers you a convenient service tailored to your needs. We can either equip your shared laundry room free of charge with commercially approved washing machines and dryers. Or we can retrofit your existing equipment with our WeWash Box. The result is the same for you: cost and time savings. The professional machines are manufactured by Bosch exclusively for WeWash and ensure excellent washing and drying results. However, if you have existing machines that are in a good working condition, we can easily retrofit them to modern, cashless operation – regardless of brand or type. Users of your laundry room will benefit from an easy-to-use, digital service and will be able to book machines, check the status of their laundry and pay digitally via the WeWash App.