Exclusive WeWash Line from Bosch in the New INOX Design
Top-Equipped Laundry Rooms–
with WeWash Care
With our WeWash Care solution, we are equipping your laundry room with high-quality brand-name appliances from Bosch.
Our Bosch brand appliances with XXL-size drums are approved for commercial use in accordance with the Machinery Directive. The machines are designed for heavy use and have a long service life.
Our appliances are designed to make optimal use of the precious resources of water and electricity. They are some of the most energy-efficient, water-saving appliances available on the market.
Our appliances are the only commercially approved appliances with an integrated detergent tank on the market. Special comfort for your guests.
The economical machines ensure excellent washing results coupled with short programme cycles. They also offer a multilingual operating system.
You Are Interested?
Let's talk about your possibilities with WeWash without obligation.
Automatic Dosing – Saving Resources
Do the users in your residential property not have their own detergent with them? Offer your guests greater convenience! For hotels, micro apartments and serviced flats, WeWash can supply washers with i-DOS automatic dosing from Bosch. Our appliances are the only commercially approved appliances on the market with a built-in detergent tank.
The fully automatic washer recognises the size of the load, the kind of fabric and the level of soiling, and dispenses exactly the right amount of detergent. Even water hardness is taken into account. This saves up to 38% of detergent and up to 10 litres of water per wash cycle.
WeWash supplies the detergent. We only use fully biodegradable and especially gentle products.
Is there not much space in your laundry room? Our washers and dryers can also be stacked to save space. Contact us for more information!
48% More Energy Efficiency? That's No Problem for Our Bosch Dryers!
An analysis of current WeWash laundry rooms has shown that on average, the Bosch tumble dryers used in the WeWash Care programme consume 48% less energy than appliances from other manufacturers operating via the WeWash platform.
Download Dryer Product Detail Sheet
More about Sustainability
No Upfront Investment
Save on upfront investment! Our WeWash Care operating model means that we provide you with high-quality Bosch appliances approved for commercial use free of charge*. You also get WeWash boxes for digital billing directly to the user, as well as the free service offer including a multilingual app and customer support for you and your guests.
*WeWash reserves the right to only supply WeWash Care to residential properties that are deemed suitable for this purpose (including student residences, micro apartments, serviced flats, etc.).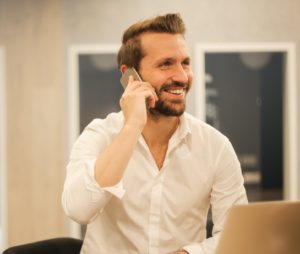 Individual Quote on Request
We will be delighted to work directly with you to understand your particular requirements in detail and deliver the best possible solution. Simply contact us via our contact form.